2017苹果秋季发布会:双语解读!
来源:
CNN, MacRumors, recode
作者: 时间:2017/09/14
Apple unveiled the anniversary edition smartphone-iPhone X, alongside an iPhone 8 and its bigger sibling, the iPhone 8 Plus, at a press event at the brand new Apple Park campus in Cupertino on Tuesday. The company also announced a new Apple Watch with a cellular connection, an Apple TV that streams 4K video, and gave the public its first peek at the circular Steve Jobs Theater.
苹果2017秋季新品发布会于美国当地时间9月12日,在苹果的新总部位于库比蒂诺的Apple Park内的圆形史蒂夫·乔布斯剧院举行。会上,苹果公司发布了纪念版手机iPhone X,iPhone 8及其大型版的iPhone 8 Plus。同时还亮相了一款新的支持蜂窝网络的Apple Watch, 以及支持4K视频播放的Apple TV。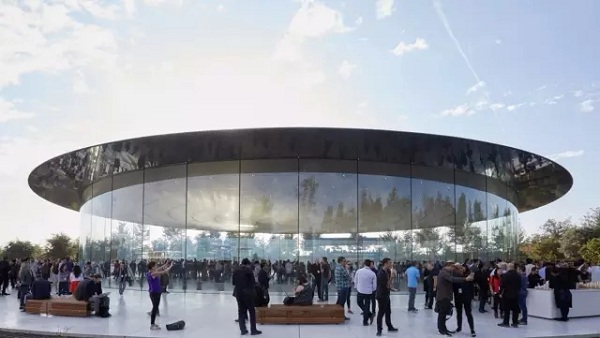 iPhone X
The new iPhone X kills the home button, and has an edge-to-edge display and glass on the front and back. It's water and dust resistant.It will also support wireless charging and its battery lasts 2 hours longer than the iPhone 7.
新款iPhone X取消了实体Home键,为全面屏手机,机身采用双面玻璃设计,抗水防尘,支持无线充电,而且续航比iPhone7长2个小时。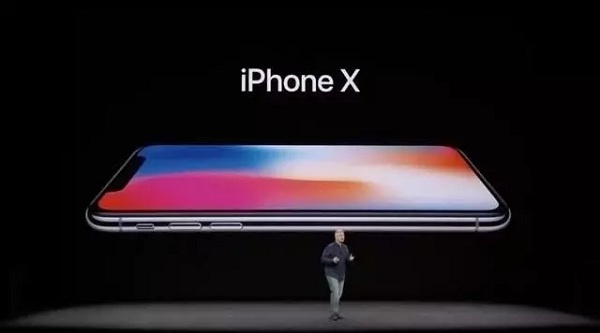 The 5.8-inch OLED display isn't just bigger, it also packs 458 pixels-per-inch. Applecalls it a Super Retina Display. It also supports HDR.Apple spent a significant amount of time hyping up its 12-megapixel dual cameras with dual optical image stabilization.
5.8英寸的OLED屏幕不仅更大,而且像素密度达到458,苹果公司称之为"超级网膜显示屏"。此外,iPhoneX的屏幕显示还支持HDR显示。苹果公司还重点宣传了iPhone X的1200万双摄,以及双重光学稳定。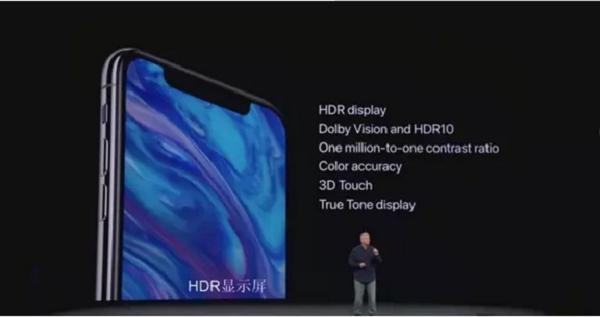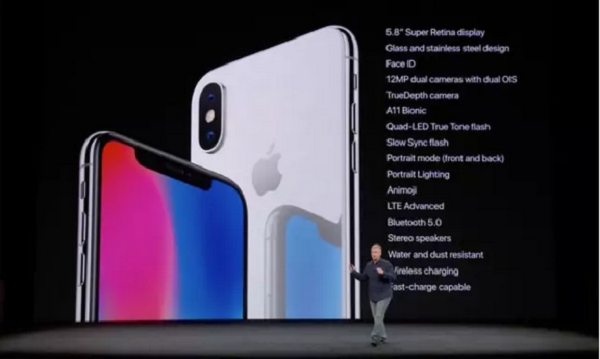 A new technology called Face ID is a secure new way to unlock, authenticate, and pay.The company also introduced a Face ID-enabled feature called Animoji, which serves up animated emoji that mimic your facial expressions.
全新的Face ID面部识别功能将支持解锁、认证及支付,且更为安全。基于Face ID,iPhone X还引入了Animoji概念,可以模仿人脸表情生产动态表情包。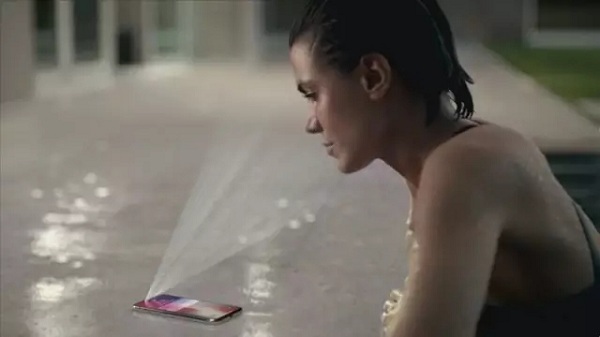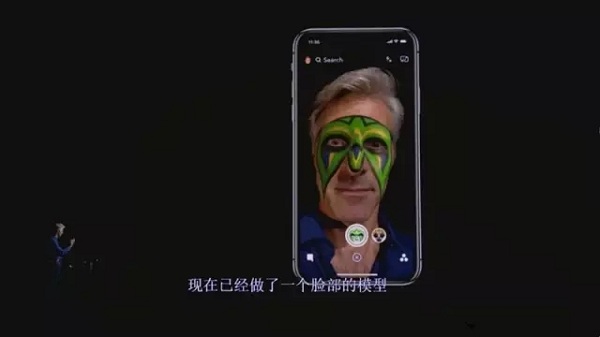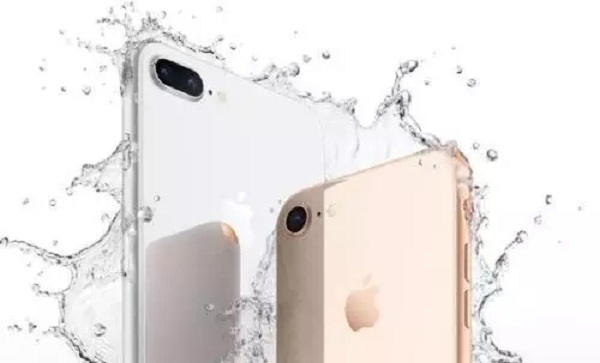 iPhone X comes in two colors, space gray and silver. The iPhone X will cost $999 for the 64 GB version, $1,149 for the 256 GB version. Pre-orders start Oct. 27, with shipments starting Nov. 3.
iPhone X有银色和太空灰两款颜色,64GB版售价999美元(约合人民币6522元),256 GB版售价1149美元(约合人民币7500元),10月27日起订,11月3日起售。
 iPhone 8 和 8 Plus
Apple skipped the "S" update to the iPhone 7, instead unveiling an "all-new" glass design called iPhone 8 and 8 Plus — which looks exactly like the iPhone 7 and 7 Plus.The new glass back allows iPhone 8 to support wireless charging.
这次苹果直接跳过了iPhone 7S,揭晓了全新玻璃机身设计的iPhone 8和8 Plus,而它们的外观看起来与iPhone 7和7 Plus几乎一模一样。全新的玻璃材质后壳可支持无线充电。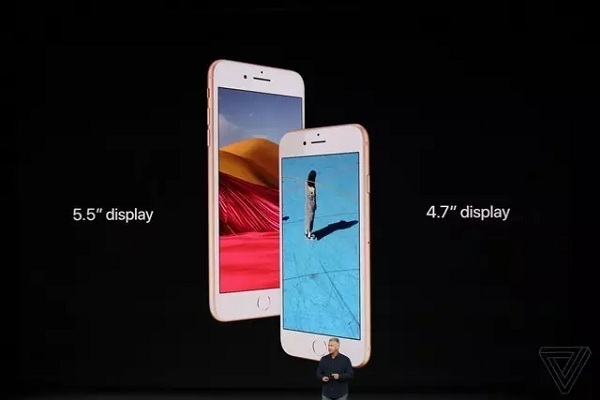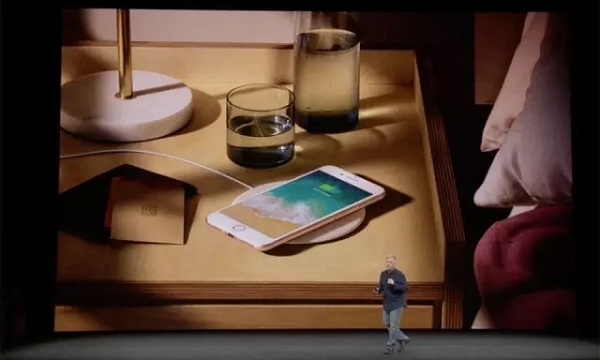 The iPhone 8 clocks in at 4.7 inches and iPhone 8 Plus is 5.5 inches. There's an improved 12-megapixel rear camera in the iPhone 8, with a dual-camera setup again available in the iPhone 8 Plus.
iPhone 8和8 Plus屏幕尺寸分别为4.7寸与5.5寸。iPhone 8配备升级版1200万像素后置摄像头,iPhone 8 Plus配备1200万像素双摄像头。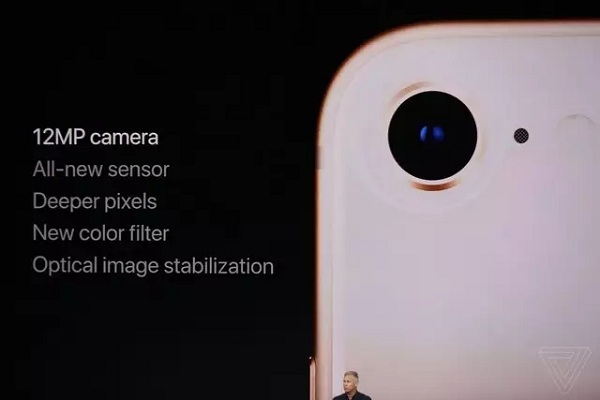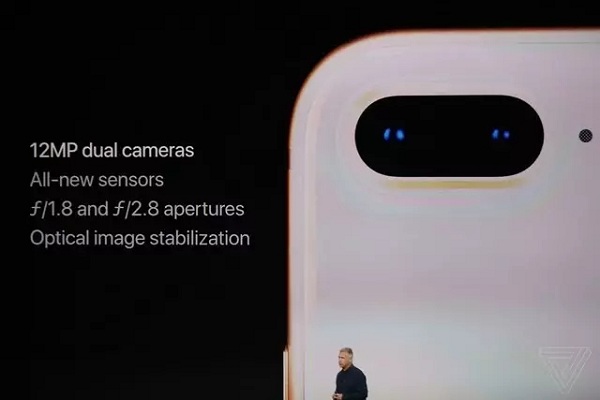 A new A11 Bionic chip features a six-core CPU designwith two performance cores that are 25 percent faster and four efficiency cores that are 70 percent faster than the A10 Fusion chip in previous-generation devices.The A11 Bionic also includes an Apple-designed GPU that's up to 30 percent faster than A10.
内部搭载新一代A11 Bionic仿生芯片,由六颗核心组成,其中两颗性能大核心相较A10速度快了25%,四颗小核心性能相较A10快了70%。A11 Bionic处理器还包括了由苹果设计的全新图形处理器GPU,相较A10增速高达30%。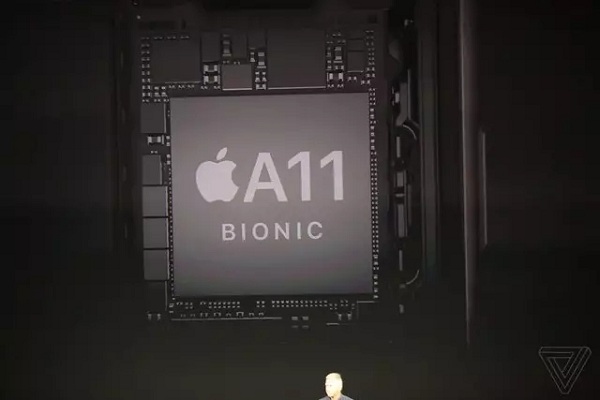 With "true tone" screen, all-new camera sensors and faster chips, it will be available in silver, space gray and a new gold finish. Apple says its glass is the most durable yet, and the phone is sealed for waterproofingand dust resistant.
iPhone 8及8 Plus屏幕支持TrueTone技术,更换了全新的摄像头传感器,芯片速度更快,共有三款颜色可选,分别为银色、太空灰和全新金色配色。苹果公司表示,这是智能手机中使用过的最耐用的玻璃,它们也可以抗水防尘。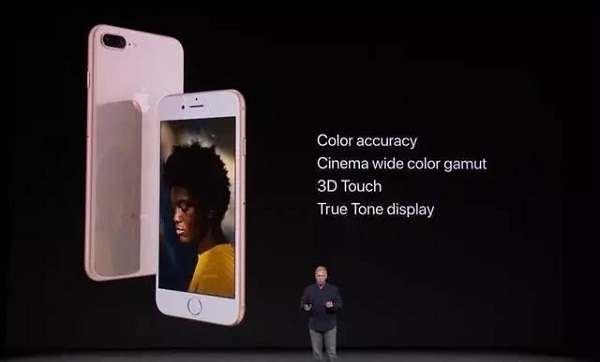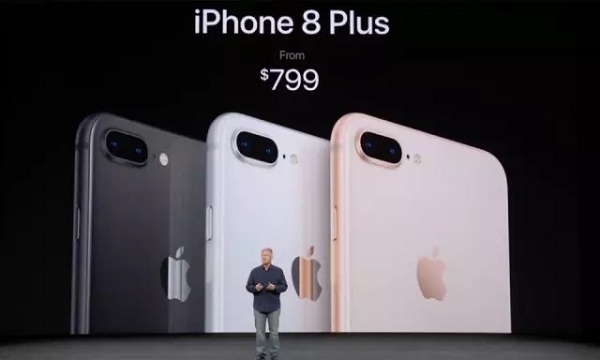 iPhone8 will start at $699, with iPhone 8 Plus starting at $799. Apple will take preorders on Sept. 15, with availability starting Sept. 22.
iPhone8的起售价为699美元(约合人民币4566元),iPhone 8 Plus的起售价为799美元(约合人民币5220元)。两款手机均在9月15日接受预约,9月22日开售。

  新款Apple Watch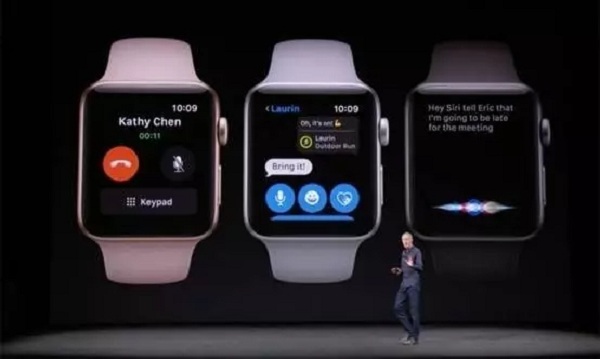 The new Apple Watch "Series 3" looks similar to previous generations and is about the same size, but has a built-in cellular connection, meaning you can stay connected to calls, access internet information and stream Apple Music without your phone, using your same phone number.
新款Apple Watch Series 3与前几代外形类似,尺寸相当,但内置蜂窝网络功能,这就意味着即使你不用手机,也可以用同一个手机号接听和拨打电话,上网浏览信息和同步Apple Music播放列表。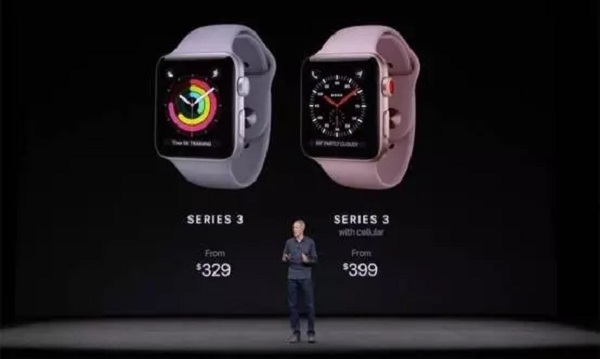 It starts at $399 with cellular — available in nine countries to start — and $329 without cellular. Orders start Sept. 15, with availability starting on Sept. 22. (The cheapest "Series 1" Watch now starts at $249.) Apple made some tweaks to the color lineup, including a gray version of the high-end ceramic "Edition" version, and new bands, but nothing crazy.
带有蜂窝网络功能的版本起售价为399美元(约合人民币2605元),不带此功能的版本起售价为329美元(约合人民币2148元),在9个国家同时发售。9月15日起接受订购,9月22日起售。(售价最低的"Series 1"手表起售价为249美元,约合人民币1624元。)苹果公司在手表配色上做了微调,包括高端陶瓷"Edition"版中的灰色版,还推出了新表带,但并没有太多亮点。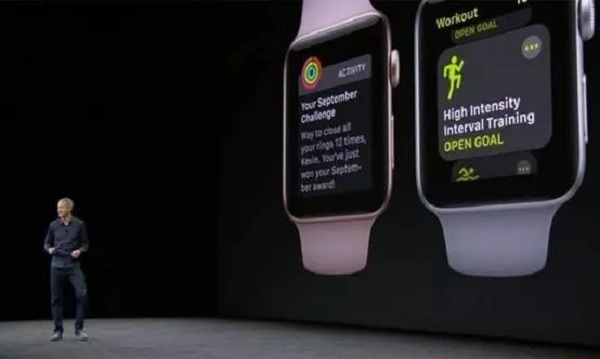 As Apple moves the Watch's focus even more toward fitness and health, updates to the heart rate app will now show more information, and will also alert you if it senses an unexpectedly high heart rate when you're not active. Apple also announced the Apple Heart Study in partnership with Stanford Medicine, aimed at detecting atrial fibrillation.
随着苹果手表越来越关注人类的运动与健康,更新后的心率监控应用会显示更多信息。在非运动状态下,如果监测到心率异常升高,便会发出提醒。苹果公司还宣布,用于监测心房颤动的Apple Heart Study功能由苹果公司与斯坦福医学院共同开发。
Apple's new watchOS 4, which includes this software and was previewed this summer, will launch on Sept. 19. Cook said Apple is the No. 1 watch brand in the world, but the company has not yet disclosed sales figures.
苹果公司今年夏天对带有这种软件的新watchOS 4 系统进行了预告,将于9月19日推出。库克称,苹果是全球第一大手表品牌,但目前公司还没有透露销售情况。

  新款Apple TV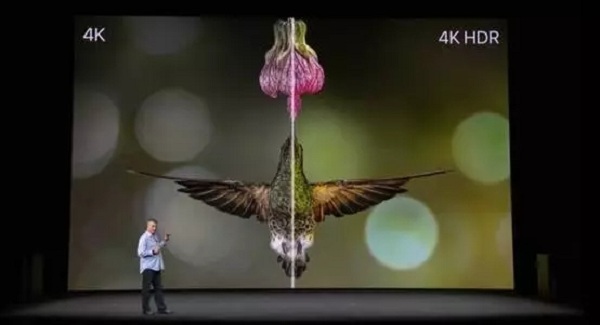 The new Apple TV device has two improvements to its picture quality, for televisions that support them: 4K for higher resolution and HDR support for better colors. Preorders start on Sept. 15, with availability on Sept. 22, starting at $179.
新一代Apple TV在画质上进行了两处升级:4K机顶盒可支持更高分辨率,HDR可实现更好的色彩效果,凡是支持这两处升级的电视均可使用。9月15日起接受预订,22日发售,起售价为179美元(约合人民币1168元)。
Netflix and Amazon are among the third-party video apps that will support 4K video, according to Apple SVP Eddy Cue. Apple says it will sell 4K videos in iTunes for the same price as HD movies, and will automatically upgrade past purchases.
苹果公司高级副总裁艾迪·库伊称,奈飞和亚马逊公司都可提供第三方视频应用程序,支持4K视频播放。苹果公司称,4K视频将在iTunes上发售,价格与HD版本一致,已购视频将会自动升级。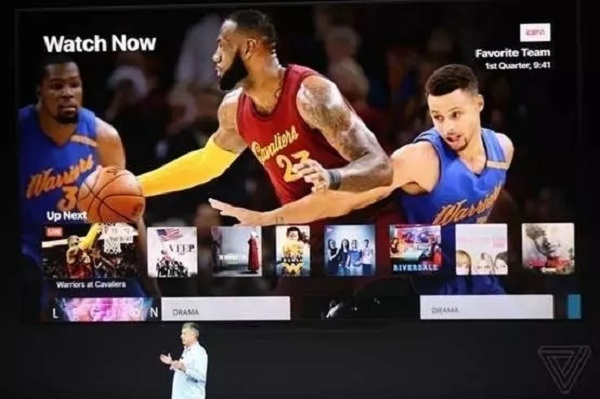 Updates to Apple's tvOS and TV app will now alert you if a sports team you like is playing, highlighting live games and live news.
新的苹果tvOS以及TV 应用的亮点是体育赛事和新闻直播功能,如果你喜欢的体育团队正在比赛,它会立刻提醒你。