Supermoon' lights up sky around the world

Janet


2016/11/15

2834

0挑错量:0
摘要:Last night the moon is closest to the earth since 1948 once, people around the world have all observed this phenomenon.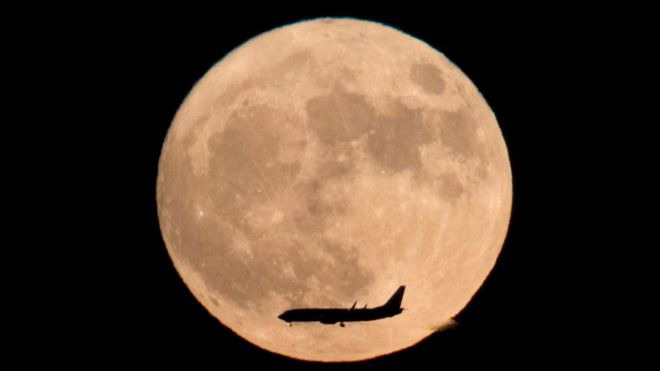 The 'supermoon' reached its brightest in Asia on Monday evening.


The Moon was closest - only 221,524 miles (356,509km) away - at 11:21 GMT.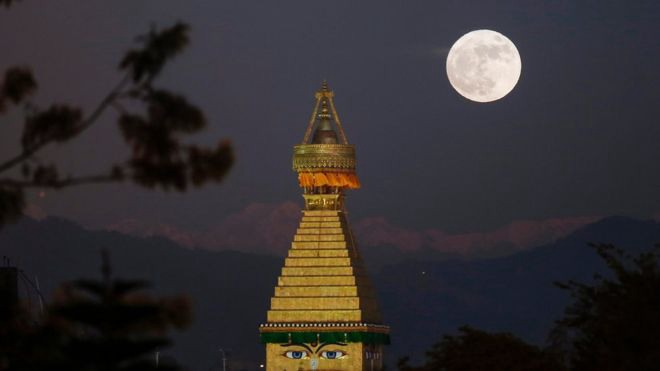 The moon orbits the Earth in an ellipse, not a circle, so it is sometimes closer to the Earth than it is at other times.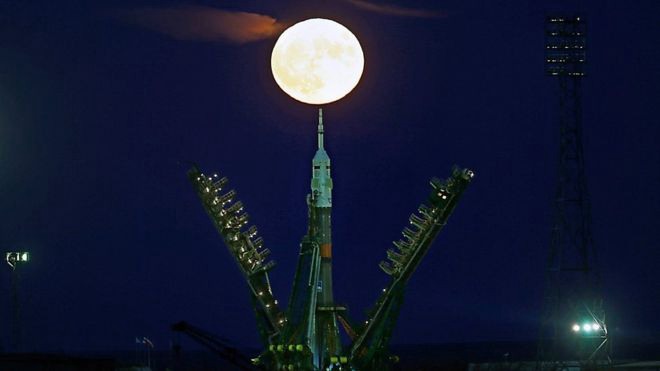 When the perigee - the closest approach - and the full moon coincide, it is known as a supermoon.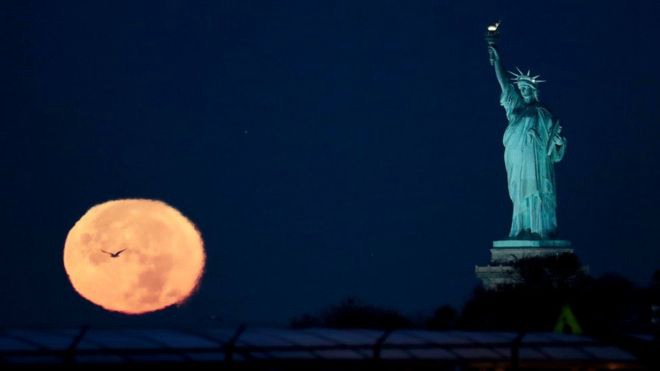 This supermoon was best seen in North America early on Monday, before dawn. The UK's best chance to see it will be on Monday evening.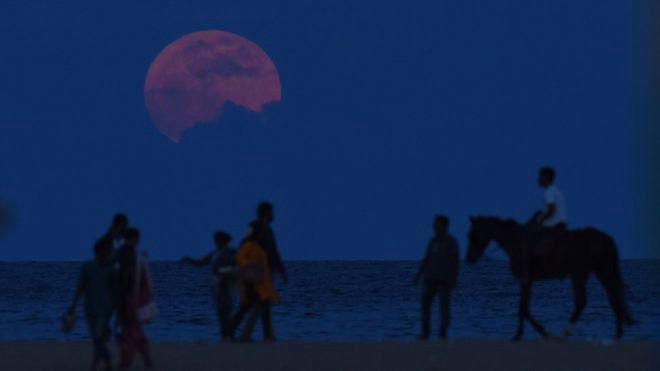 Supermoons appear about 14% larger and 30% brighter when compared with the furthest point the Moon gets to within its orbit.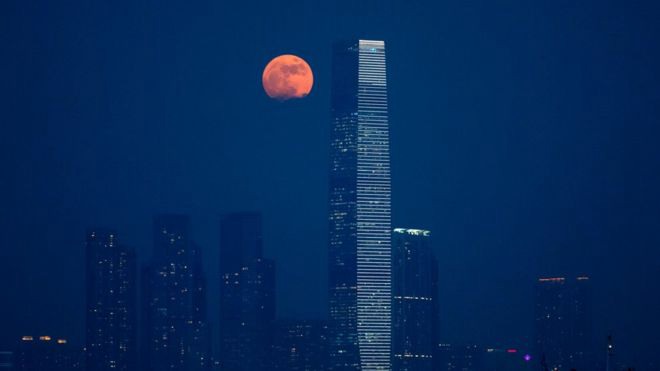 The moon will not be this close again until 25 November 2034 - when it will be even closer, within 221,485 miles.


Those hoping to get a good picture are advised to take a photo of the moon with a reference point, like a landmark, in frame.


If you're using a digital SLR - use a daylight white balance setting to capture moonlight, Nasa photographer Bill Ingalls advises.